Summary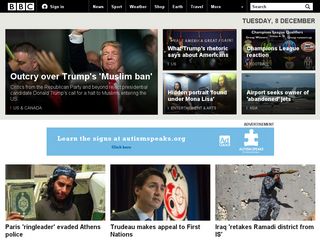 8 Dec 2015
Ahrefs URL Rating: [loading...]
Majestic Trust Flow: [loading...]
Referring Domains: [loading...]
DomainStats.io Backlink Score: [loading...]
Info from crawl

Time to fetch: 0.27 seconds

Words on home page: 950

Title: BBC - Home

Meta description: The best of the BBC, with the latest news and sport headlines, weather, TV & radio highlights and much more from across the whole of BBC Online

Meta keywords: BBC, bbc.co.uk, bbc.com, Search, British Broadcasting Corporation, BBC iPlayer, BBCi

Favicon:



H1: BBC Homepage

Dofollow links on the home page:
External: 5
Internal: 137

Updated: 3 Jun 2017
Spam and Blacklists
DomainStats.io Spam Flags: 0
Google Safe Browsing database: Clean
WOT Trustworthiness: Excellent (confidence 71%)
WOT Child Safety: Excellent (confidence 61%)
WOT category: Good site (confidence 98%)
WOT category: Opinions, religion, politics (confidence 25%)
McAfee SiteAdvisor Rating: Safe
Database from Malwarebytes.org: Clean
9 different lists from Spamhaus: Clean
6 different lists from Surbl.org: Clean
5 different lists from JunkemailFilter.com: Clean
2 different lists from Spam Eating Monkey: Clean
List from Malwaredomains.com: Clean
Database from PhishTank.com: Clean
Database of scammers from spam404.com: Clean
URLs removed from Google (DMCA): 0
Database from urlblacklist.com: Clean

Data from Ahrefs
Ahrefs Domain Rank: 82
Domains linking in: 1173963 (-68018)
Pages with highest Ahrefs URL Rating:
Updated: 4 Mar 2017
Rank positions on Google.uk
DomainStats.io Organic Visibility Score: 42953 (+0)
Updated: 4 Mar 2017
Data from Majestic

Citation Flow: 78 (-1)
Trust Flow: 85 (+1)
Category: Arts/Television
Referring Subnets: 117442 (-235)
Referring IPs: 329537 (-868)
Global Rank: 42
Rank for all .uk: 1
Updated: 7 Apr 2017 / 5 Jun 2017
Data from Moz

Domain Authority: 100 (+0)
Page Authority: 96 (+0)
Updated: 5 Aug 2016
IP info
IP: 212.58.246.95
Historic IP numbers:

23 May 2017: 212.58.244.68

Updated: 23 Jun 2017
Sociala Media

456319

13626
Updated: 21 Jan 2017
Internet Archive

Saved 28316 times
First snapshot: 21 Dec 1996
Last snapshot: 11 Aug 2015
Updated: 11 Aug 2015
Data from Alexa

Global Rank: 96
Rank number 7 in GB

Updated: 9 Dec 2016
Google Index

Indexed pages: > 1080000
BBC - Home
www.bbc.co.uk/
The best of the BBC, with the latest news and sport headlines, weather, TV & radio highlights and much more from across the whole of BBC Online.

Home - BBC News
www.bbc.co.uk/news
Mar 16, 2016 ... Cookies on the BBC website. The BBC has updated its cookie policy. We use cookies to ensure that we give you the best experience on our ...

Home - BBC Sport
www.bbc.co.uk/sport
Full coverage includes breaking news and live scores along with features, columnists, video and audio. Academy offers online instruction.

BBC Learning English - Learning English
www.bbc.co.uk/learningenglish/
Comprehensive materials for intermediate to advanced ESL learners from the BBC World Service. Uses simplified news stories to present English in context ...

BBC - iPlayer Radio
www.bbc.co.uk/radio
BBC iPlayer Radio - listen to live BBC Radio or catch up on BBC programmes from across the UK and World Service.

BBC Weather
www.bbc.co.uk/weather/
Latest hourly weather forecast for the UK with a detailed world view. Includes UK hour by hour forecasts, 10 day forecast, long range weather in our monthly ...

BBC - Food
www.bbc.co.uk/food/
Find recipes from your favourite BBC programmes and chefs, or browse by ingredient or dish. With over 13000 recipes you're sure to find the perfect dish.

Business - BBC News
www.bbc.co.uk/news/business
The latest BBC Business News: breaking personal finance, company, financial and economic news, plus insight and analysis into UK and global markets.

World News
www.bbc.co.uk/news/world
Get the latest BBC World News: international news, features and analysis from Africa, the Asia-Pacific, Europe, Latin America, the Middle East, South Asia, and ...

UK - BBC News
www.bbc.co.uk/news/uk
Get the latest BBC News: breaking news, features, analysis and debate plus audio and video content from England, Scotland, Wales and Northern Ireland.

Updated: 9 Nov 2016
Google PageRank

Updated: 7 Apr 2016
Mobile
Speed: 45
(Speed desktop: 66)

User Experience: 97

Full info on this link.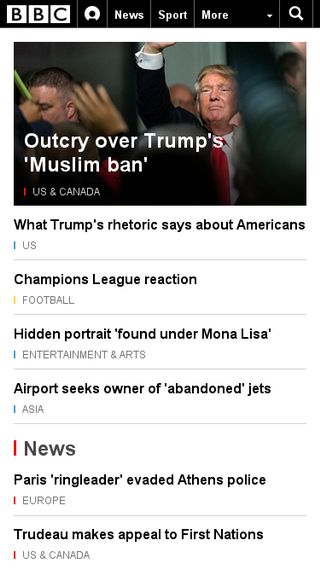 Updated: 8 Dec 2015
Data from SimilarWeb
Few things missing ...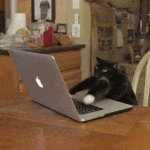 Development
The best backlinks
Too many links ... sorry
Few things missing ...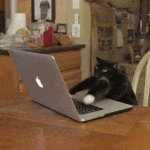 Examples of domains that bbc.co.uk links to