Summary
Ahrefs URL Rating: [loading...]
Majestic Trust Flow: [loading...]
Referring Domains: [loading...]
DomainStats.io Backlink Score: [loading...]
Info from crawl

Time to fetch: 0.20 seconds

Google Analytics: UA-18056076

Words on home page: 384

Title: BecomeOne - Professionel Graffiti Kunst & vægmaleri

Meta robots: all

Meta description: Graffiti kunst og vægmalerier af streetart, airbrush og graffiti kunstner Becomeone. Professionel graffiti udsmykning og vægmaleri udføres

Meta keywords: vægmaleri, vægmaleri udføres, graffiti udføres, graffiti kunst, graffiti maleri, streetart kunst, streetart maleri, graffiti kunstner, airbrush kunstner, graffiti udsmykning, airbrush udsmykning, mur udsmykning, streetart kunstner, streetart kunst, become

Favicon:



Dofollow links on the home page:
External: 4
Internal: 53

Updated: 16 Nov 2017
Spam and Blacklists
Database from Malwarebytes.org: Clean
9 different lists from Spamhaus: Clean
6 different lists from Surbl.org: Clean
5 different lists from JunkemailFilter.com: Clean
2 different lists from Spam Eating Monkey: Clean
List from Malwaredomains.com: Clean
Database from PhishTank.com: Clean
Database of scammers from spam404.com: Clean
URLs removed from Google (DMCA): 0

Data from Ahrefs
This domain have very few known backlinks.
Updated: 6 Jul 2017
IP info
IP: 46.30.215.5 Copenhagen

(1054 domains on this IP)
ISP: One.com A/S
This IP is listed by 0 out of 23 blacklist providers.
Updated: 15 Dec 2017
Few things missing ...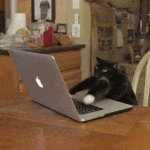 Backlinks
Few things missing ...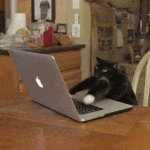 Examples of domains that becomeone.dk links to