Summary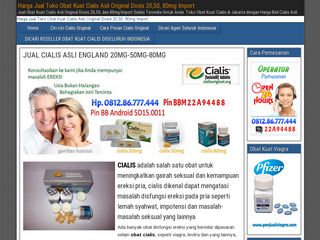 4 Sep 2016
Ahrefs URL Rating: [loading...]
Majestic Trust Flow: [loading...]
Referring Domains: [loading...]
DomainStats.io Backlink Score: [loading...]
DomainStats.io Organic Visibility Score: [loading...]
Info from crawl

Time to fetch: 5.27 seconds

Words on home page: 610

Title: Obat Kuat Cialis Asli 80mg,50mg,20mg Hp.081286777444

Meta robots: index, follow

Meta description: 081286777444 Harga toko jual beli obat kuat cialis asli original england tadalafill dengan dosis 80mg,50mg dan 20mg di Indonesia

Meta keywords: obat kuat cialis, obat cialis, cialis, harga cialis, cialis asli, toko cialis, jual cialis, beli cialis, cialis original, obat kuat, obat kuat jakarta, toko obat kuat, cialis apotik, cialis 80mg, cialis 50mg, cialis jakarta, cialis depok, cialis bogor, ob

Favicon:



H1: Jual Obat Kuat Cialis Asli 80mg,50mg,20mg Hp.081286777444

Dofollow links on the home page:
External: 1
Internal: 13

Updated: 1 Jul 2017
Spam and Blacklists
DomainStats.io Spam Flags: 4
• Low Majestic Trust Flow in relation to the number and power of backlinks.
• Very large amount of linking domains but low Majestic Trust Flow and low relation between Citation Flow and Trust Flow.
• Very large amount of linking domains but low Majestic Trust Flow.
• The domain name or the most linked URLs contains a spammy word such as viagra.
Google Safe Browsing database: Clean
WOT: No data
McAfee Threat Intelligence: Minimal Risk
McAfee Web Category: Blogs/Wiki
Database from Malwarebytes.org: Clean
9 different lists from Spamhaus: Clean
6 different lists from Surbl.org: Clean
5 different lists from JunkemailFilter.com: Clean
2 different lists from Spam Eating Monkey: Clean
List from Malwaredomains.com: Clean
Database from PhishTank.com: Clean
Database of scammers from spam404.com: Clean
URLs removed from Google (DMCA): 0

Data from Ahrefs
Ahrefs Domain Rank: 46
Domains linking in: 1599 (+1571)
Pages with highest Ahrefs URL Rating:
Updated: 31 May 2017
Registration details
Registration date: 2015-11-18
Registrar: CV. Jogjacamp
Updated: 26 Jan 2017
Data from Majestic

Citation Flow: 35 (+2)
Trust Flow: 17 (+15)
Category: Society/Religion and Spirituality
Not in Majestic Top Million.
Updated: 6 Sep 2017
Data from Moz

Domain Authority: 28
Page Authority: 40
Updated: 22 Sep 2017
IP info
IP: 222.165.255.251 Jakarta

(34 domains on this IP)
ISP: PT. Net2Cyber Indonesia
This IP is listed by 0 out of 23 blacklist providers.
Nameservers:
ns6.idwebhost.com
ns7.idwebhost.com
Updated: 19 Oct 2017
Sociala Media

83

142
Updated: 27 Dec 2016
Internet Archive

Saved 5 times
First snapshot: 17 Jul 2013
Last snapshot: 28 Aug 2016
Updated: 4 Sep 2016
Data from Alexa

Global Rank: 1877158
Rank number 15216 in ID

Updated: 1 Sep 2017
Mobile
Speed: 78
(Speed desktop: 90)

User Experience: 100

Full info on this link.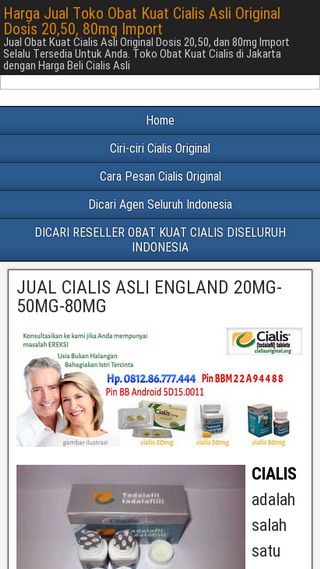 Updated: 4 Sep 2016
Few things missing ...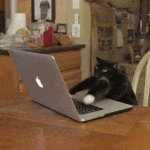 Few things missing ...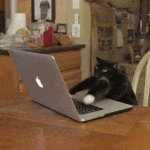 Most common dofollow anchors
Most common countries and TLDs