Summary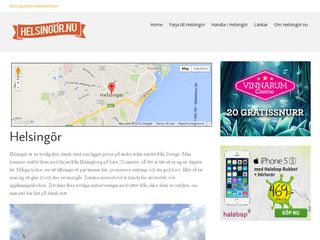 15 Aug 2015
Ahrefs URL Rating: [loading...]
Majestic Trust Flow: [loading...]
Referring Domains: [loading...]
DomainStats.io Backlink Score: [loading...]
DomainStats.io Organic Visibility Score: [loading...]
Backlinks Language: [loading...]
Info from crawl

Time to fetch: 2.75 seconds

Adsense publisher ID:
(ca-)pub-226703565277394 (3 of these)

Words on home page: 308

Title: Helsingör - Här hittar du info om Helsingör!

Meta robots: noodp

Meta description: Helsingör är en trevlig dansk stad som precis på andra sidan sundet från Sverige. Man åker till Helsingör med färja från Helsingborg på bara 20 minuter.

H1: Helsingör

Dofollow links on the home page:
External: 6
Internal: 24

Updated: 3 Apr 2016
Spam and Blacklists
DomainStats.io Spam Flags: 0
Google Safe Browsing database: Clean
WOT: No data
McAfee SiteAdvisor Rating: Safe
McAfee SiteAdvisor Category: Entertainment
Database from Malwarebytes.org: Clean
9 different lists from Spamhaus: Clean
6 different lists from Surbl.org: Clean
5 different lists from JunkemailFilter.com: Clean
2 different lists from Spam Eating Monkey: Clean
List from Malwaredomains.com: Clean
Database from PhishTank.com: Clean
Database of scammers from spam404.com: Clean
URLs removed from Google (DMCA): 0
Database from urlblacklist.com: Clean

Data from Ahrefs
Ahrefs Domain Rank: 36
Domains linking in: 11 (-1)
Pages with highest Ahrefs URL Rating:
Updated: 7 Dec 2016
Registration details
Was made available on the: 2015-04-19
Registration date: 2014-02-01
Registrar: City Network
Updated: 1 Aug 2016
Data from Majestic

Citation Flow: 23 (+3)
Trust Flow: 24 (+1)
Category: Recreation/Humor
Not in Majestic Top Million.
Updated: 7 Dec 2016
Data from Moz

Domain Authority: 18 (+0)
Page Authority: 29 (+3)
Updated: 8 Dec 2016
Keyword data
Keyword: helsingör
Search volume per month: 4400
Cost per click (CPC): $8.00
Commercial Value: 209

Updated: 12 Jan 2017
IP info
IP: 188.95.227.20

(20968 of these)
ISP: City Network Hosting AB
This IP is listed by 0 out of 22 blacklist providers.
Nameservers:
atdns03.citynetwork.se
atdns02.citynetwork.se
atdns01.citynetwork.se
Updated: 6 Jan 2017
Sociala Media

0

0
Updated: 16 Dec 2016
Internet Archive

Saved 2 times
First snapshot: 10 Aug 2015
Last snapshot: 16 Aug 2015
Updated: 29 Aug 2015
Data from Alexa

Global Rank: 0

Updated: 23 Jun 2015
Google Index

Indexed pages: > 5
Helsingör - Tips, Sevärdheter och shopping i Helsingör!
helsingör.nu/
Helsingör är en trevlig dansk stad som precis på andra sidan sundet från Sverige . Man åker till Helsingör med färja från Helsingborg på bara 20 minuter.

Om Helsingör.nu - Helsingör
helsingör.nu/om-helsingor-nu/
Helsingör.nu är den kompletta guiden om resor till Helsingör. Här hittar du tips och erbjudanden och har möjlighet att boka din resa till bästa pris. Helsingör.nu ...

Färja till Helsingör från Helsingborg
helsingör.nu/farja-till-helsingor/
Att åka färja till Helsingör tar bara 20 minuter. Rutten trafikeras av två rederier; Scandlines och Sundsbussarna. Det går färja till Helsingör varje kvart.

Länkar - Helsingör
helsingör.nu/lankar/
Bra att veta om kreditkort. På nätet kan man spela gratis casino nästan överallt och vinna riktiga pengar utan att behöva sätta in pengar. Toppensidor.

Handla i Helsingör - Helsingör
helsingör.nu/handla-helsingor/
Det är både roligt och lönsamt att handla i Helsingör, det är inte bara så att priserna är lägre - du hittar dessutom massor av varor som du inte hemma.

Updated: 15 Jan 2017
Google PageRank

Updated: 11 Apr 2016
Mobile
Speed: 42
(Speed desktop: 58)

User Experience: 100

Full info on this link.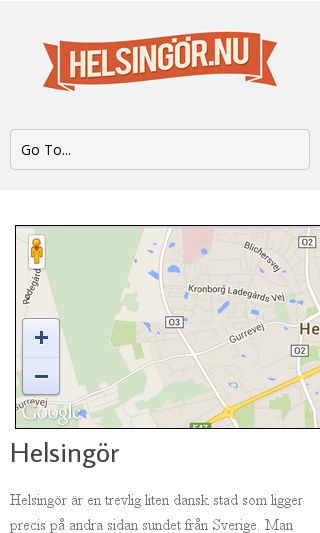 Updated: 16 Jul 2015
Few things missing ...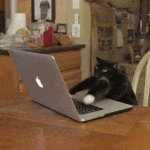 Development

The best backlinks
DomainStats.io Backlink Score: 23 (-1)
Updated: 15 Jan 2017
Few things missing ...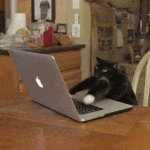 Most common dofollow anchors
Most common countries and TLDs
Examples of domains that helsingör.nu links to