Summary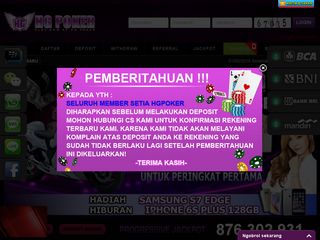 31 May 2016
Ahrefs URL Rating: [loading...]
Majestic Trust Flow: [loading...]
Referring Domains: [loading...]
DomainStats.io Backlink Score: [loading...]
DomainStats.io Organic Visibility Score: [loading...]
Info from crawl

Time to fetch: 3.72 seconds

Google Analytics: UA-81865405 (2 of these)

Words on home page: 187

Title: HGPOKER | Agen Poker Online | Agen Capsa Susun | Bandar Ceme | Judi Poker

Meta robots: index, follow

Meta description: Hgpoker adalah situs agen poker terpercaya, bandar poker online terpercaya di Indonesia menggunakan uang asli dan banyak bonus menarik untuk anda

Meta keywords: agen poker online indonesia, agen capsa, agen poker, agen domino, bandar ceme, dewa poker, poker uang asli, texas holdem poker, domino kiu kiu, agen ceme keliling

Favicon:



H1: Agen Poker Online | Agen Capsa | Bandar Ceme Keliling | Live Poker

Dofollow links on the home page:
External: 4
Internal: 19

Updated: 31 Jan 2017
Spam and Blacklists
DomainStats.io Spam Flags: 2
• Low Majestic Trust Flow in relation to the number of backlinks.
• Very low Majestic Trust Flow and many backlinks.
Google Safe Browsing database: Clean
WOT: No data
McAfee SiteAdvisor Rating: Not enough data
Database from Malwarebytes.org: Clean
9 different lists from Spamhaus: Clean
6 different lists from Surbl.org: Clean
5 different lists from JunkemailFilter.com: Clean
2 different lists from Spam Eating Monkey: Clean
List from Malwaredomains.com: Clean
Database from PhishTank.com: Clean
Database of scammers from spam404.com: Clean
URLs removed from Google (DMCA): 0
Database from urlblacklist.com: Clean

Data from Ahrefs
Ahrefs Domain Rank: 42
Domains linking in: 170 (+149)
Pages with highest Ahrefs URL Rating:
Updated: 28 Dec 2016
Registration details
Private who-is records
Registration date: 2016-02-12
Registrar: Instra Corporation Pty Ltd.
Updated: 31 May 2016
Data from Majestic

Citation Flow: 23 (+2)
Trust Flow: 0 (-2)
Not in Majestic Top Million.
Updated: 8 Dec 2016
IP info
IP: 104.18.54.15 San Francisco

(5 of these)
ISP: CloudFlare, Inc.
(IP from CloudFlare is listed as CDN by Google)
This IP is listed by 0 out of 22 blacklist providers.
Nameservers:
clark.ns.cloudflare.com
kiki.ns.cloudflare.com
Updated: 17 Mar 2017
Sociala Media

40

0
Updated: 31 May 2016
Internet Archive

Saved 5 times
First snapshot: 12 Oct 2011
Last snapshot: 7 Mar 2016
Updated: 31 May 2016
Data from Alexa

Global Rank: 668441
Rank number 10598 in ID

Updated: 13 Dec 2016
Mobile
Speed: 52
(Speed desktop: 66)

User Experience: 91

Full info on this link.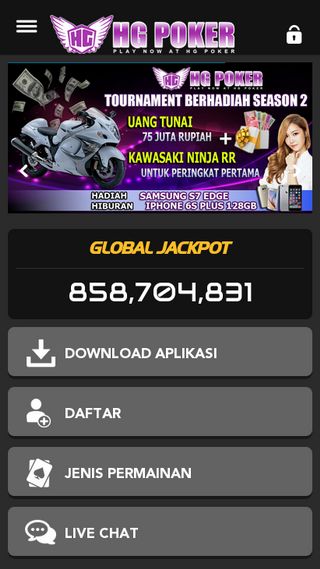 Updated: 31 May 2016
Few things missing ...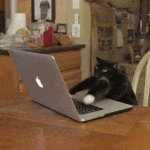 Backlinks
Few things missing ...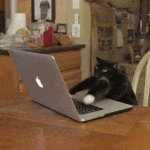 Examples of domains that hgpoker.net links to