Summary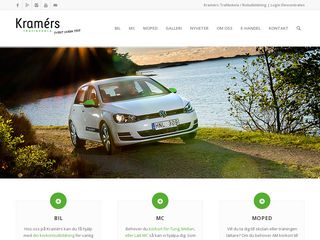 18 Sep 2015
Ahrefs URL Rating: [loading...]
Majestic Trust Flow: [loading...]
Referring Domains: [loading...]
DomainStats.io Backlink Score: [loading...]
DomainStats.io Organic Visibility Score: [loading...]
Backlinks Language: [loading...]
Info from crawl

Time to fetch: 1.44 seconds

Google Analytics: UA-48441779 (2 of these)

Words on home page: 707

Title: Kramérs Trafikskola | Frihet sedan 1909

Meta robots: index, follow

Dofollow links on the home page:
External: 17
Internal: 67

Updated: 29 Dec 2017
Spam and Blacklists
DomainStats.io Spam Flags: 0
Google Safe Browsing database: Clean
WOT: No data
McAfee Threat Intelligence: Minimal Risk
Database from Malwarebytes.org: Clean
9 different lists from Spamhaus: Clean
6 different lists from Surbl.org: Clean
5 different lists from JunkemailFilter.com: Clean
2 different lists from Spam Eating Monkey: Clean
List from Malwaredomains.com: Clean
Database from PhishTank.com: Clean
Database of scammers from spam404.com: Clean
URLs removed from Google (DMCA): 0

Data from Ahrefs
Ahrefs Domain Rank: 47 (+0)
Domains linking in: 29 (+6)
Pages with highest Ahrefs URL Rating:
Updated: 12 Dec 2017
Registration details
Registration date: 2003-08-18
Registrar: One.com
Updated: 1 Oct 2017
Rank positions on Google.se
DomainStats.io Organic Visibility Score: 219 (+0)
Updated: 12 Dec 2017
Data from Majestic

Citation Flow: 27 (+2)
Trust Flow: 10 (+10)
Category: Regional/Europe
Not in Majestic Top Million.
Updated: 21 Dec 2017
Data from Moz

Domain Authority: 20 (+0)
Page Authority: 32 (+1)
Updated: 9 Oct 2017
Keyword data
Keyword: kramers trafikskola
Search volume per month: 390
Cost per click (CPC): $5.00
Commercial Value: 46
Language: Swedish

Updated: 12 Dec 2017
IP info
IP: 46.30.213.32 Copenhagen

(418 domains on this IP)
ISP: One.com A/S
This IP is listed by 0 out of 23 blacklist providers.
Nameservers:
ns02.one.com
ns01.one.com
Updated: 6 Feb 2018
Sociala Media

128

Updated: 10 Jul 2015
Internet Archive

Saved 41 times
First snapshot: 14 Feb 2004
Last snapshot: 20 Dec 2014
Updated: 23 Aug 2015
Data from Alexa

Global Rank: 0

Updated: 9 Dec 2016
Google Index

Indexed pages: > 43
Kramérs Trafikskola | Frihet sedan 1909
www.kramerstrafikskola.se/
BIL · Information · Priser bil · Intensivkurs för bil-körkort höstspecial · Handledarutbildning bil · Riskutbildning bil · Anpassad utbildning · EcoDriving · Finansiera körkort · MC · Information · Priser mc · Intensivutbildning · Riskutbildning mc · Kramérs riskutbildning 1 · Kramérs riskutbildning 2 · Finansiera körkort · MOPED.

Kramérs Trafikskola | Kontakt
www.kramerstrafikskola.se/kontakt/
Kramérs Trafikskola Stampgatan 40 411 01 GÖTEBORG. Tel: 031-15 02 61. Mail: [email protected] Öppettider: Måndag-torsdag: 09:00-17:00. Fredag: 09:00-14:00. Kramérs Trafikskola, en del av Kramérs 1909 AB. Skicka mail till oss . Namn *. E-Mail *. Telefon *. Ämne: *. Meddelande *. 7 + 0 = ? Bekräfta att du är ...

Kramérs Trafikskola | Riskutbildare
www.kramerstrafikskola.se/riskutbildare/
Vi är Kramérs Mc-riskutbildare. Vi är 8 st välutbildade riskutbildare. Vi har mångårig erfarenhet av mc-körning och riskutbildningar. Alla våra instruktörer jobbar även dagligen som mc-lärare i Göteborg. Mattias Glemfors. mailto:mattias. [email protected] ...

Kramérs Trafikskola | Priser bil
www.kramerstrafikskola.se/priser-bil-2/
För att få en så effektiv utbildning som möjligt erbjuder vi olika typer av körlektioner. Under de traditionella lektionerna undervisas du individuellt av läraren. De lektionerna rekommenderar vi att du kör 60-80 min vid varje tillfälle. Flera övningar gör du i mindre grupper med andra elever på Kramérs, ni är oftast två elever i ...

Kramérs Trafikskola | Om oss
www.kramerstrafikskola.se/om-oss/
Ett år efter att den första T-Forden tillverkades startade Josef Kramér en av landets första trafikskolor i Göteborg. Under ett 30-tal år på andra halvan av 1900 - talet drev sedan Hasse Stegborn och Folke Larsson trafikskolan framgångsrikt framåt. Nu har Mattias Glemfors och Erik Larsson fått möjligheten, glädjen och ...

Intensivutbildning
www.kramerstrafikskola.se/intensivutbildning-mc/
Mc-körkortsvecka innehåll. Specifikt kursinnehåll. Hjälp med Körkortstillstånd, Ingår. Syntest, Ingår. Digitalt teoripaket, Ingår. MC och personlig skyddsutrustning under veckan, Ingår. Ca 25 timmar praktisk utbildning, Ingår. Riskutbildning 1 och 2, Ingår. lunch och fika 4 dagar, Ingår. Grupputbildning med max sex deltagare ...

Tävling och vinster
www.kramerstrafikskola.se/tavling/
Stort grattis alla vinnare och tack för medverkan i jultävlingen alla medtävlande. Vinnare jultävling. 1:a pris ipad air. Mikael Vanhanen. 2:a-9:onde pris 55 min bilkörlektion. Joakim Halldner. Christoffer Olsson. Malin Sofia Johansson. Jesper Svendsen. Eddi Eldebrink. Mikael Johansson. Magnus Jinstran. Ludvig Halldner.

Kramérs Trafikskola | Kramérs riskutbildning 1
www.kramerstrafikskola.se/kramers-riskutbildning-1/
Riskutbildningen omfattar två delar. Riskutbildning 1 – är en teoretisk utbildning som är obligatorisk. Utbildningen handlar om alkohol, övriga droger, trötthet och riskfyllda beteenden. Du kan med fördel boka in risk 1 utbildningen hos oss tidigt i din körkortsutbildning. Efter genomförd utbildning rapporteras du till ...

Kramérs Trafikskola | Intensivkurs för bil-körkort höstspecial
www.kramerstrafikskola.se/intensivutbildning-bil/
Drömmer du om att ta körkort men får det aldrig att bli av? Har du påbörjat din utbildning men inte nått slutmålet? Gör din körkortsutbildning intensivt på två veckor. Nu behöver du inte resa iväg för att gå din intensivutbildning. Kör här hemma och ha ruskigt kul samtidigt. Praktisk körträning varvat med inslag av teoristöd om ...

Kramérs Trafikskola | jobbahososs
www.kramerstrafikskola.se/jobbahososs/
Söker du jobb som mc-lärare får du gärna skicka in en ansökan. Vår strävan är att vara en av landets ledande trafikskolor på två och fyra hjul, målet är att ligga i framkant utbildningsmässigt. Vi är inne i en stark tillväxtfas och behöver förstärkning. 2017 släpper vi flera nyheter på områden som angränsar till vår mc- utbildning, ...

Updated: 12 Dec 2017
Google PageRank

Updated: 12 Jul 2015
Mobile
Speed: 51
(Speed desktop: 61)

User Experience: 99

Full info on this link.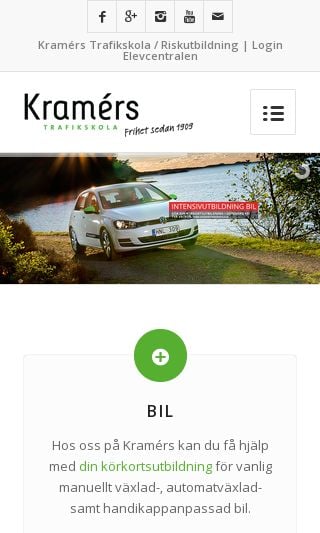 Updated: 10 Jul 2015
Data from SimilarWeb
Data from Google Trends
Few things missing ...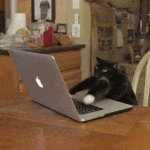 Development

The best backlinks
DomainStats.io Backlink Score: 3 (+0)
Updated: 12 Dec 2017
Few things missing ...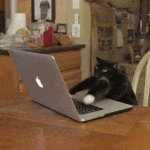 Most common dofollow anchors
Most common countries and TLDs
Examples of domains that kramerstrafikskola.se links to