Summary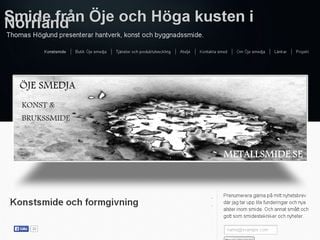 15 Aug 2015
Ahrefs URL Rating: [loading...]
Majestic Trust Flow: [loading...]
Referring Domains: [loading...]
DomainStats.io Backlink Score: [loading...]
DomainStats.io Organic Visibility Score: [loading...]
Backlinks Language: [loading...]
Info from crawl

Time to fetch: 0.61 seconds

Google Analytics: UA-21890315

Words on home page: 1122

Title: Öje smedja i Härnösand utvecklar hantverk inom smide, och konstsmide till hem och företag.

Meta description: Öje Smedja i Härnösand. I Höga kusten tillverkas smide, hantverk, konst och byggnadssmide till företag, hem och trädgård.

Meta keywords: konst, konstnär, form, design, vacker, och, skön, skapa, sak, träd, kök, järn, koppar, kol, hus, ässja, företag, eld, härdning, hantverkare, produkt, alster

Favicon:



Dofollow links on the home page:
External: 9
Internal: 41

Updated: 10 Dec 2017
Spam and Blacklists
DomainStats.io Spam Flags: 0
Google Safe Browsing database: Clean
WOT: No data
McAfee Threat Intelligence: Minimal Risk
McAfee Web Category: Business
Database from Malwarebytes.org: Clean
9 different lists from Spamhaus: Clean
6 different lists from Surbl.org: Clean
5 different lists from JunkemailFilter.com: Clean
2 different lists from Spam Eating Monkey: Clean
List from Malwaredomains.com: Clean
Database from PhishTank.com: Clean
Database of scammers from spam404.com: Clean
URLs removed from Google (DMCA): 0

Data from Ahrefs
Ahrefs Domain Rank: 34
Domains linking in: 14 (+0)
Pages with highest Ahrefs URL Rating:
Updated: 19 Jul 2017
Registration details
Registration date: 2010-09-29
Registrar: Ascio
Updated: 4 Sep 2017
Rank positions on Google.se
None found.
Updated: 19 Jul 2017
Data from Majestic

Citation Flow: 24 (+1)
Trust Flow: 17 (+1)
Category: Health/Alternative
Not in Majestic Top Million.
Updated: 21 Dec 2017
Data from Moz

Domain Authority: 14 (-2)
Page Authority: 28 (-1)
Updated: 9 Feb 2018
IP info
IP: 109.74.0.92 Falkenberg

(3538 domains on this IP)
ISP: GleSYS Internet Services AB
This IP is listed by 0 out of 23 blacklist providers.
Nameservers:
ns02.one.com
ns01.one.com
Updated: 19 Feb 2018
Sociala Media

24

Updated: 23 Jun 2017
Internet Archive

Saved 21 times
First snapshot: 13 Jun 2011
Last snapshot: 1 Aug 2015
Updated: 1 Sep 2015
Data from Alexa

Global Rank: 0

Updated: 18 May 2017
Google PageRank

Updated: 25 Jun 2015
Mobile
Speed: 65
(Speed desktop: 85)

User Experience: 67

Full info on this link.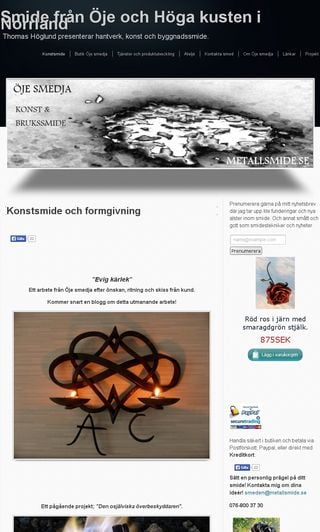 Updated: 15 Jul 2015
Few things missing ...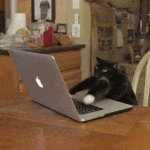 Development
Few things missing ...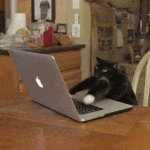 Most common dofollow anchors
Most common countries and TLDs
Examples of domains that metallsmide.se links to