Summary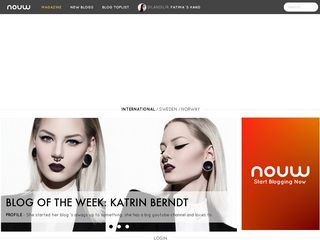 10 Aug 2015
Ahrefs URL Rating: [loading...]
Majestic Trust Flow: [loading...]
Referring Domains: [loading...]
DomainStats.io Backlink Score: [loading...]
DomainStats.io Organic Visibility Score: [loading...]
Backlinks Language: [loading...]
Info from crawl

Final URL: https://nouw.com/

Time to fetch: 1.70 seconds

Google Analytics: UA-62781 (294 of these)

Words on home page: 529

Title: Nouw

Meta description: Erstelle ganz einfach einen wunderbaren Blog. Wir möchten die beste Blogplattform für kleine bis hin zu großen Blogs sein.

Meta keywords: Blog, Blogs, Lifestyle, Blogportal, Nouw, wunderbarer Blog

Favicon:



H1: Start blogging Nouw

Dofollow links on the home page:
External: 2
Internal: 121

Updated: 21 Apr 2017
Spam and Blacklists
DomainStats.io Spam Flags: 3
• Low Majestic Trust Flow in relation to the number and power of backlinks.
• Very large amount of linking domains but low Majestic Trust Flow and low relation between Citation Flow and Trust Flow.
• Very large amount of linking domains but low Majestic Trust Flow.
Google Safe Browsing database: Clean
WOT Trustworthiness: Good (confidence 3%)
WOT Child Safety: Good (confidence 2%)
WOT category: Good site (confidence 3%)
McAfee SiteAdvisor Rating: Safe
Database from Malwarebytes.org: Clean
9 different lists from Spamhaus: Clean
6 different lists from Surbl.org: Clean
5 different lists from JunkemailFilter.com: Clean
2 different lists from Spam Eating Monkey: Clean
List from Malwaredomains.com: Clean
Database from PhishTank.com: Clean
Database of scammers from spam404.com: Clean
URLs removed from Google (DMCA): 1
Database from urlblacklist.com: Clean

Data from Ahrefs
Ahrefs Domain Rank: 63
Domains linking in: 11376 (+1071)
Pages with highest Ahrefs URL Rating:
Updated: 24 Jan 2017
Registration details
Registration date: 2005-05-04
Registrar: GoDaddy.com, LLC
Updated: 27 Jul 2015
Rank positions on Google.se
DomainStats.io Organic Visibility Score: 329 (+0)
Updated: 11 May 2017
Data from Majestic

Citation Flow: 39 (+15)
Trust Flow: 17 (+7)
Category: Recreation/Pets
Referring Subnets: 2616 (-11)
Referring IPs: 3868
Global Rank: 59207 (+459)
Rank for all .com: 30582 (+243)
Updated: 7 Apr 2017 / 8 Jan 2017
Data from Moz

Domain Authority: 54 (+0)
Page Authority: 62 (+0)
Updated: 6 Aug 2016
IP info
IP: 82.99.3.235

(1 of these)
ISP: IP-Only Networks AB
This IP is listed by 0 out of 22 blacklist providers.
Nameservers:
ns02.domaincontrol.com
Updated: 11 May 2017
Sociala Media

4654

1688
Updated: 11 Feb 2017
Internet Archive

Saved 24 times
First snapshot: 6 Dec 2000
Last snapshot: 4 Aug 2015
Updated: 19 Aug 2015
Data from Alexa

Global Rank: 25055
Rank number 160 in SE

Updated: 9 Apr 2017
Google Index

Indexed pages: > 248000
Nouw - Better Blogging Nouw
https://nouw.com/
One of the best blogging platforms available - design your own blog with ease.

Lina Rask
nouw.com/linarask
Lina Rask is a 17 y/o lifestyle blogger and social media profile at @skam2016 and she's living in Falun, Sweden. She loves to inspire, motivate and supports ...

kidsdesignlife Blog
nouw.com/kidsdesignlife
Kids Design Life A complementary blog to the Instagram account @kidsdesignlife . This blog is all about kids! I will report trends in kids interior, fashion, toys etc ...

EricaArebo makeupartist
nouw.com/ericaarebo
Nov 30, 2016 ... Welcome! My name is Erica Arebo and I aspire to inspire. My blog is going to involve everything that you want to know about makeup.

TheStar Blog
nouw.com/thestar
Jul 20, 2016 ... Hii! Two swedish sisters living in Conway, Arkansas (born and raised in Halmstad, Sweden) with a huge love for family, friends, golf, travelling, ...

SagaLundin Blogg
nouw.com/sagalundin
Hej och välkommen till min blogg! 22/4 2016 fick jag diagnosen osteosarkom ( skelettcancer). I den här bloggen delar jag med mig av hur mitt liv med cancer är, ...

linalundmark Blogg
nouw.com/linalundmark
Tja guys! Jag är en 19 åring som lever livet i huvudstaden med min 1 åring Audrina. Jag medverkar föröverigt i serien Unga Mammor på viafree och tv3, checka ...

juliahann
nouw.com/juliahann
Mar 7, 2017 ... 22 year old fashion student from Vaasa, Finland (But my heart still lives in London) Business enquiries; contact.juliahann[at]gmail.com.

Travellovers
nouw.com/travellovers
What is life without travelling? We are the "travellovers" that will soon go for the trip of our lives. A 3 months trip to Latin America!

Isabel Aldén - Fashion & Lifestyle
nouw.com/isabelalden
Isabel, 22, model and certified Event Coordinator from Gothenburg, Sweden, with my heart all around the world. Loves to travel and has a taste for fabulous ...

Updated: 23 Mar 2017
Google PageRank

Updated: 15 Apr 2016
Mobile
Speed: 59
(Speed desktop: 79)

User Experience: 96

Full info on this link.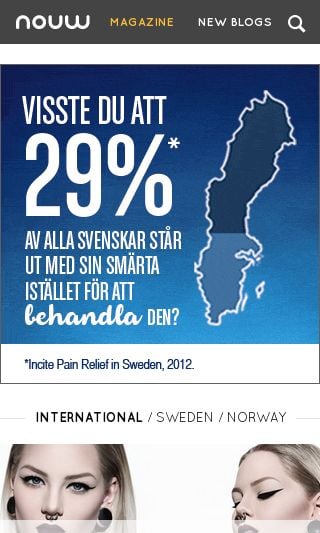 Updated: 30 Jul 2015
Data from SimilarWeb
Few things missing ...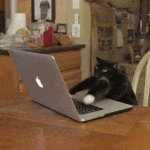 Development
The best backlinks
Too many links ... sorry
Few things missing ...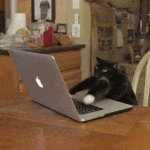 Examples of domains that nouw.com links to