Summary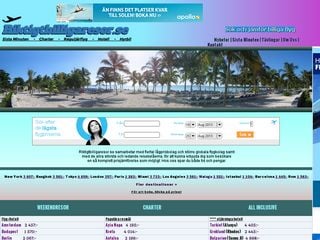 15 Aug 2015
Ahrefs URL Rating: [loading...]
Majestic Trust Flow: [loading...]
Referring Domains: [loading...]
DomainStats.io Backlink Score: [loading...]
Backlinks Language: [loading...]
Info from crawl

Time to fetch: 0.50 seconds

Words on home page: 747

Title: Riktigt Billiga Resor | Sök och jämför billiga flyg

Meta robots: all

Meta description: sök och jämför billiga flyg, hitta lågprisflyg, billiga flyg, billiga resor, flyg billigt, jämför flygpriser, jämför flygstolar, riktigt billiga resor, garanterat billigt flyg, sista minuten, charter, reguljärflyg, bästa flygbiljetter, billigaste flygbilj

Favicon:



H1: Riktigtbilligaresor.se

Dofollow links on the home page:
External: 104
Internal: 2

Updated: 10 Sep 2017
Spam and Blacklists
DomainStats.io Spam Flags: 0
Google Safe Browsing database: Clean
WOT: No data
McAfee Threat Intelligence: Minimal Risk
McAfee Web Category: Travel
Database from Malwarebytes.org: Clean
9 different lists from Spamhaus: Clean
6 different lists from Surbl.org: Clean
5 different lists from JunkemailFilter.com: Clean
2 different lists from Spam Eating Monkey: Clean
List from Malwaredomains.com: Clean
Database from PhishTank.com: Clean
Database of scammers from spam404.com: Clean
URLs removed from Google (DMCA): 0
Database from urlblacklist.com: Clean

Data from Ahrefs
Ahrefs Domain Rank: 36
Domains linking in: 14 (-1)
Pages with highest Ahrefs URL Rating:
Updated: 7 Apr 2017
Registration details
Registration date: 2009-04-02
Registrar: One.com
Updated: 29 Mar 2017
Data from Majestic

Citation Flow: 20 (+1)
Trust Flow: 0 (-4)
Not in Majestic Top Million.
Updated: 18 Aug 2017
Data from Moz

Domain Authority: 15 (+2)
Page Authority: 29 (+3)
Updated: 19 Sep 2017
Keyword data
Keyword: riktigt billiga resor
Search volume per month: 110
Cost per click (CPC): $21.00
Commercial Value: 74
Language: Swedish

Updated: 23 Aug 2017
IP info
IP: 46.30.213.239 Copenhagen

(1085 domains on this IP)
ISP: One.com A/S
This IP is listed by 0 out of 23 blacklist providers.
Nameservers:
ns02.one.com
ns01.one.com
Updated: 26 Aug 2017
Sociala Media

33

0
Updated: 28 Jan 2017
Internet Archive

Saved 42 times
First snapshot: 6 Sep 2009
Last snapshot: 18 Dec 2014
Updated: 20 Aug 2015
Data from Alexa

Global Rank: 0

Updated: 1 Nov 2015
Google PageRank

Updated: 6 Jul 2015
Mobile
Speed: 64
(Speed desktop: 84)

User Experience: 55

Full info on this link.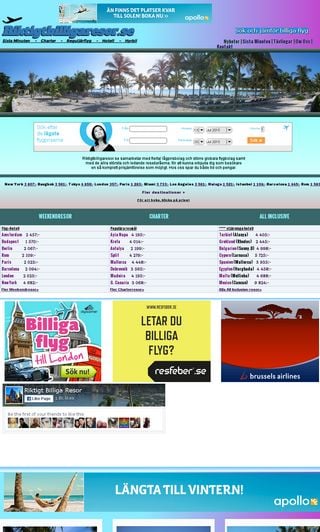 Updated: 10 Jul 2015
Few things missing ...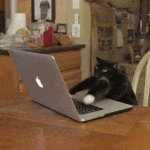 Development
Few things missing ...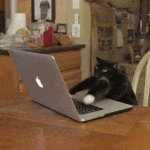 Examples of domains that riktigtbilligaresor.se links to