Summary
10 Aug 2015
Ahrefs URL Rating: [loading...]
Majestic Trust Flow: [loading...]
Referring Domains: [loading...]
DomainStats.io Backlink Score: [loading...]
DomainStats.io Organic Visibility Score: [loading...]
Info from crawl

Time to fetch: 0.37 seconds

Words on home page: 3672

Title: SPIEGEL ONLINE - Aktuelle Nachrichten

Meta description: Deutschlands führende Nachrichtenseite. Alles Wichtige aus Politik, Wirtschaft, Sport, Kultur, Wissenschaft, Technik und mehr.

Favicon:



H1: Nachrichten - SPIEGEL ONLINE

Dofollow links on the home page:
External: 137
Internal: 554

Updated: 31 May 2017
Spam and Blacklists
DomainStats.io Spam Flags: 0
Google Safe Browsing database: Clean
WOT Trustworthiness: Excellent (confidence 61%)
WOT Child Safety: Excellent (confidence 55%)
WOT category: Good site (confidence 99%)
WOT category: Opinions, religion, politics (confidence 44%)
McAfee SiteAdvisor Rating: Safe
Database from Malwarebytes.org: Clean
9 different lists from Spamhaus: Clean
6 different lists from Surbl.org: Clean
5 different lists from JunkemailFilter.com: Clean
2 different lists from Spam Eating Monkey: Clean
List from Malwaredomains.com: Clean
Database from PhishTank.com: Clean
Database of scammers from spam404.com: Clean
URLs removed from Google (DMCA): 0
Database from urlblacklist.com: Clean

Data from Ahrefs
Ahrefs Domain Rank: 76
Domains linking in: 226865 (-12301)
Pages with highest Ahrefs URL Rating:
Updated: 21 Dec 2016
Rank positions on Google.de
DomainStats.io Organic Visibility Score: 22974 (+0)
Updated: 28 Mar 2017
Data from Majestic

Citation Flow: 63 (+1)
Trust Flow: 73 (+0)
Category: News/Magazines and E-zines
Referring Subnets: 44366 (-179)
Referring IPs: 103061 (-396)
Global Rank: 377
Rank for all .de: 5
Updated: 7 Apr 2017 / 5 Jun 2017
Data from Moz

Domain Authority: 93 (+0)
Page Authority: 93 (+0)
Updated: 4 Aug 2016
Keyword data
Keyword: spiegel
Search volume per month: 4090000
Cost per click (CPC): $0.98
Commercial Value: ? (brand)
Language: German

Updated: 28 Mar 2017
IP info
IP: 128.65.210.183 Frankfurt am Main

(5 of these)
ISP: Link11 GmbH
This IP is listed by 0 out of 22 blacklist providers.
Historic IP numbers:

4 Nov 2016: 62.138.116.25

Updated: 15 Jun 2017
Sociala Media

67185

589560
Updated: 28 Jan 2017
Internet Archive

Saved 11097 times
First snapshot: 23 Dec 1996
Last snapshot: 10 Aug 2015
Updated: 11 Aug 2015
Data from Alexa

Global Rank: 413
Rank number 17 in DE

Updated: 9 Apr 2017
Google Index

Indexed pages: > 277000
SPIEGEL ONLINE - Aktuelle Nachrichten
www.spiegel.de/
Aktuelle Nachrichten, Analysen, Videos, Interviews und Kommentare der eigenständigen Internet-Redaktion.

International - SPIEGEL ONLINE
www.spiegel.de/international/
English language international edition of the German news source also includes in-depth special reports, weblog and summaries of what the other German ...

European Union Worried about Trump Presidency - SPIEGEL ONLINE
www.spiegel.de/.../european-union-worried-about-trump-presidency-a- 1120672.html
4 days ago ... Trump in the White House, Putin in the Kremlin and Erdogan in Ankara, not to mention right-wing populists at home: The EU is running out of ...

SPIEGEL Editorial: Trump Is a Dangerous President - SPIEGEL ...
www.spiegel.de/.../spiegel-editorial-trump-is-a-dangerous-president-a- 1120925.html
1 day ago ... The United States has voted for a dangerously inexperienced and racist man -- one who was swept into the White House by an army of ...

Trump Election Means Europe Must Now Lead West - SPIEGEL ...
www.spiegel.de/.../trump-election-means-europe-must-now-lead-west-a- 1120929.html
10 hours ago ... For 100 years, the United States was the leader of the free world. With the election of Donald Trump, America has now abdicated that role.

Germany Prepares for Possible President Donald Trump - SPIEGEL ...
www.spiegel.de/.../germany-prepares-for-possible-president-donald-trump-a- 1114716.html
Sep 30, 2016 ... Concerned about what would happen to German-American relations in the event Donald Trump wins the US presidential election, government ...

Bundesländer wollen Benzin- und Dieselautos ab 2030 verbieten ...
www.spiegel.de/.../bundeslaender-wollen-benzin-und-dieselautos-ab-2030- verbieten-a-1115671.html
Oct 8, 2016 ... Der Bundesrat verlangt nach SPIEGEL-Informationen das Aus für Diesel- und Benzinautos. Schon in 14 Jahren sollen nur noch emissionsfreie ...

Facebook Under Pressure For Violating German Speech Laws ...
www.spiegel.de/.../facebook-under-pressure-for-violating-german-speech- laws-a-1115271.html
Oct 6, 2016 ... American authorities are fining companies like Volkswagen and Deutsche Bank billions of dollars for violating the law. In Germany, though ...

Deniz Naki German Football Player in Turkey Faces Jail - SPIEGEL ...
www.spiegel.de/.../deniz-naki-german-football-player-in-turkey-faces-jail-a- 1120173.html
6 days ago ... German footballer Deniz Naki played in the Bundesliga before joining Turkey's unofficial Kurdish national squad, becoming a hero for many ...

Europe - International - SPIEGEL ONLINE
www.spiegel.de/international/europe/
Donald Trump's election has put establishment politicians in Europe in a state of panic. In Berlin, nobody knows what the US president-elect intends to do.

Updated: 14 Nov 2016
Google PageRank

Updated: 12 Apr 2016
Mobile
Speed: 37
(Speed desktop: 51)

User Experience: 99

Full info on this link.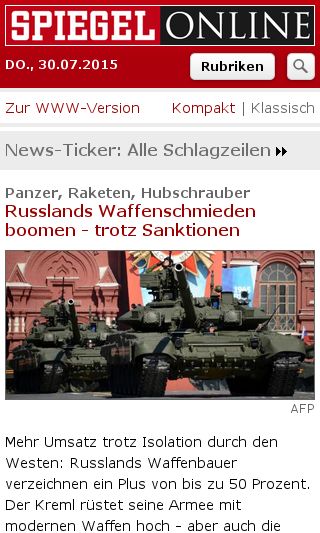 Updated: 30 Jul 2015
Data from SimilarWeb
Few things missing ...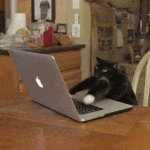 Development
The best backlinks
Too many links ... sorry
Few things missing ...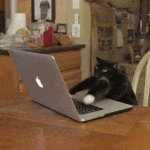 Examples of domains that spiegel.de links to