Summary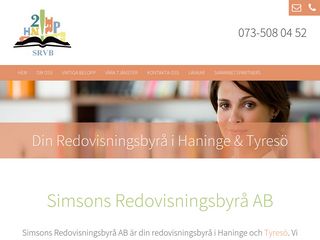 14 Jul 2017
Ahrefs URL Rating: [loading...]
Majestic Trust Flow: [loading...]
Referring Domains: [loading...]
DomainStats.io Backlink Score: [loading...]
DomainStats.io Organic Visibility Score: [loading...]
Backlinks Language: [loading...]
Info from crawl

Final URL: https://www.srvb.se/

Time to fetch: 1.05 seconds

Google Analytics: UA-98281222

Words on home page: 407

Title: Simsons Redovisningsbyrå – Lite personligare, lite bättre

Dofollow links on the home page:
External: 3
Internal: 19

Updated: 26 Dec 2017
Spam and Blacklists
DomainStats.io Spam Flags: 0
Google Safe Browsing database: Clean
WOT: No data
McAfee Threat Intelligence: Minimal Risk
McAfee Web Category: Business
Database from Malwarebytes.org: Clean
9 different lists from Spamhaus: Clean
6 different lists from Surbl.org: Clean
5 different lists from JunkemailFilter.com: Clean
2 different lists from Spam Eating Monkey: Clean
List from Malwaredomains.com: Clean
Database from PhishTank.com: Clean
Database of scammers from spam404.com: Clean
URLs removed from Google (DMCA): 0

Data from Ahrefs
Ahrefs Domain Rank: 6 (-33)
Domains linking in: 13
Pages with highest Ahrefs URL Rating:
Updated: 14 Jul 2017
Registration details
Registration date: 2012-05-24
Registrar: www.binero.se
Updated: 31 Jan 2018
Rank positions on Google.se
DomainStats.io Organic Visibility Score: 49
Updated: 21 Feb 2018
Data from Majestic

Citation Flow: 22 (-2)
Trust Flow: 6 (-8)
Category: Computers/Internet/Web Design and Development
Not in Majestic Top Million.
Updated: 27 Nov 2017
Data from Moz

Domain Authority: 17
Page Authority: 30
Updated: 5 Feb 2018
IP info
IP: 193.42.159.250

(1250 domains on this IP)
ISP: TDC A/S
This IP is listed by 0 out of 23 blacklist providers.
Historic IP numbers:

6 Sep 2017: 31.216.37.84

Nameservers:
ns7.binero.se
ns6.binero.se
ns5.binero.se
ns4.binero.se
ns3.binero.se
Updated: 16 Feb 2018
Sociala Media

14

Updated: 16 Sep 2017
Data from Alexa

Global Rank: 0

Updated: 14 Jul 2017
Google Index

Indexed pages: > 7
Simsons Redovisningsbyrå – Lite personligare, lite bättre
https://www.srvb.se/
Simsons Redovisningsbyrå AB är en annorlunda redovisningsbyrå i Haninge. Vi brinner för att optimera processer och hjälpa företag att växa genom att låta dem fokusera helt och hållet på sin kärnverksamhet. Vår målsättning är att vara ett bollplank till dig som är företagare och vårt arbete innebär att vi stödjer dig och ditt ...

Om oss – Simsons Redovisningsbyrå
https://www.srvb.se/om-oss/
Simsons Redovisningsbyrå grundades år 2012 i Tyresö. Nu har företaget vuxit exponentiellt och ombildats till AB och har kunder över hela Sverige. Vår passion för service och viljan att verkligen göra det bästa för vår kund är det som har tagit oss så långt. Med vår flera års erfarenhet inom ekonomi och finans vet vi att vi har ...

Redovisning – Simsons Redovisningsbyrå
https://www.srvb.se/tjanster/redovisning/
När allting är bokfört och avstämt går vi vidare till nästa steg. Tack vare bokföringen kan vi få fram ett månatligt resultat samt balansräkning. Som kund hos oss får du ta del av våra rapporter varje månad. Vi bokar ett personligt möte där vi tillsammans går igenom och utvärderar resultaten för den angivna perioden. Något vi ...

Kontakt – Simsons Redovisningsbyrå
https://www.srvb.se/kontakt/
Vill du veta mer om hur vi kan hjälpa dig? Kontakta oss genom e-post eller telefon och boka ett möte. Vi befinner oss i mitten av Haninge, på Handenterminalen 4, plan 9. Välkommen in! Ring oss. 08-12 14 70 71. Maila oss. [email protected] Name *. Email *. Behöver hjälp med *. Vad behöver du hjälp med? Bokföring, Bokslut ...

Bokslut – Simsons Redovisningsbyrå
https://www.srvb.se/tjanster/bokslut/
Alla företag är skyldiga att varje räkenskapsår avsluta den löpande bokföringen med ett bokslut. Bokslutet måste vara i form av ett årsbokslut eller en årsredovisning. En årsredovisning är mer omfattande än ett årsbokslut och ska skickas in till Bolagsverket som en offentlig handling. Det som avgör hur ett företag ska avsluta ...

Rådgivning – Simsons Redovisningsbyrå
https://www.srvb.se/tjanster/radgivning/
Ibland behöver man ett par extra ögon som kan se saker och ting från ett annat perspektiv. Som egenföretagare är det inte alltid lätt att hitta problemen i sitt företag. Vi hjälper dig att gå igenom hela verksamheten steg för steg för att hitta potentiella brister. I många fall handlar det om att avsluta tjänster man inte riktigt behöver ...

Bokföring – Simsons Redovisningsbyrå
https://www.srvb.se/bokforing/
Vill man växa som företagare är det viktigt att man fokuserar på sin kärnverksamhet. I nästan alla fall är bokföringen inte en del av detta. Överlåt därför din bokföring till oss på Simsons Redovisningsbyrå istället. Med vår erfarenhet kan du lita på att bokföringen kommer bli utförd på ett korrekt sätt. Vi ser till att sköta all ...

Updated: 21 Feb 2018
Mobile
Speed: 65
(Speed desktop: 78)

User Experience: 99

Full info on this link.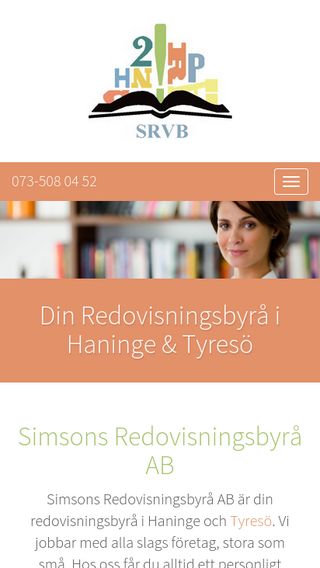 Updated: 14 Jul 2017
Earlier screenshot
14 Jul 2017
Data from SimilarWeb
Few things missing ...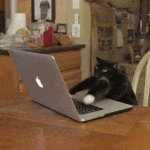 The best backlinks
DomainStats.io Backlink Score: -3
Updated: 21 Feb 2018
Few things missing ...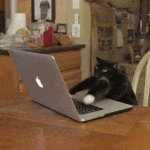 Most common dofollow anchors
Most common countries and TLDs
Examples of domains that srvb.se links to